In the last weeks, I've been wandering between two worlds, trying to bring sense and structure into what I've seen and what I am reading. We are currently working on collecting field data from coffee farmers in Honduras, and I was lucky enough to visit several regions of the country while adapting our questionnaire and data collection methods.
Now, as I am writing up my general observations and comparing them with news reports, human rights reports and scholarly writing on the country, interesting incongruences emerge.
What is your impression of Honduras? Probably you think of violence, criminal impunity, corruption, and high levels of poverty, right? To be honest, if those were your first associations, you wouldn't be wrong, at least according to statistics. San Pedro Sula, the second-largest city of Honduras, and location of all major coffee activities, including the headquarters of our collaboration partners, has the second-highest per-capita murder rates in the entire world. The country witnessed a military-led coup in 2009. Murders of social justice and environmental activists are commonplace (in fact, Berta Carceres, the leader of an indigenous peoples' NGO, was murdered during my first visit of the country). And the police is so well-known for corruption, you're not even legally required to stop for traffic controls unless there are 4 police officers or more – since the more common patrols of two police officers on a motorcycle usually just abuse their power for extortion.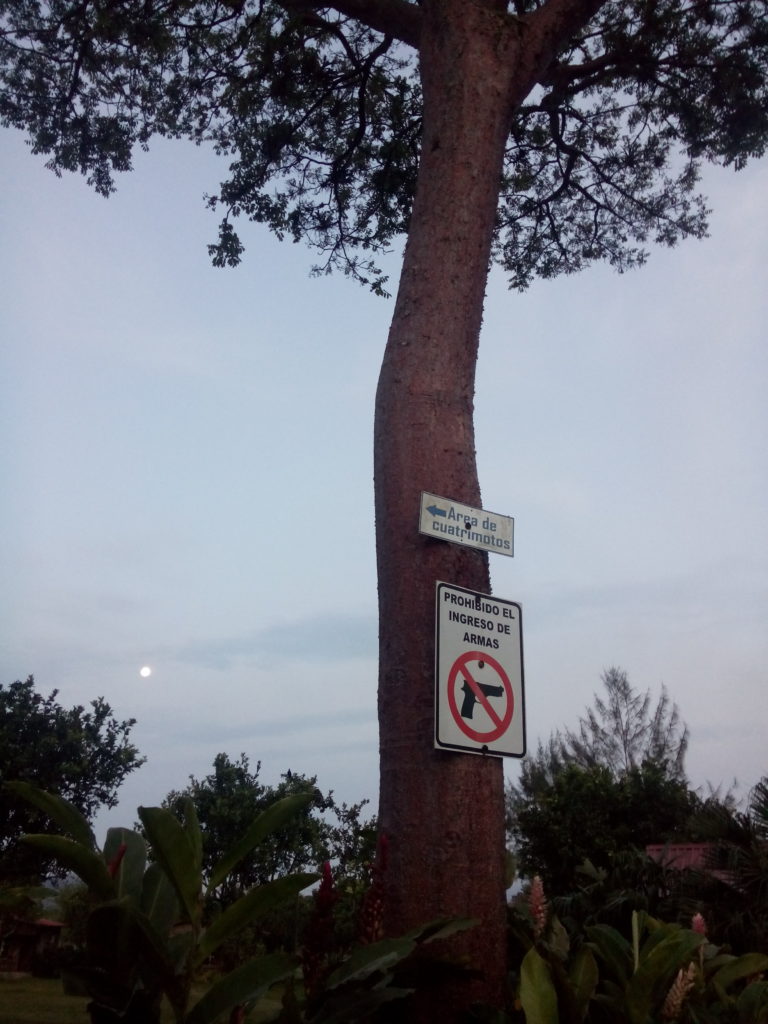 Yet, when you work in coffee – the country's biggest export commodity -, the notions of a failed state disappear, and instead, a well-oiled machinery of farmers, intermediaries, multinational exporters and shipping companies emerges. After all, Honduras ranks number 7 in world coffee production, and even higher when we only consider arabica exports.
Yet, the country also grapples with sectorial problems: insufficient infrastructure for consistent high-quality processing; therefore low baseline prices; high susceptibility to natural catastrophes (hurricanes, disease outbreaks, droughts); low levels of rural education; and as a consequence, high levels of poverty, food insecurity and low shock resilience in coffee farmers.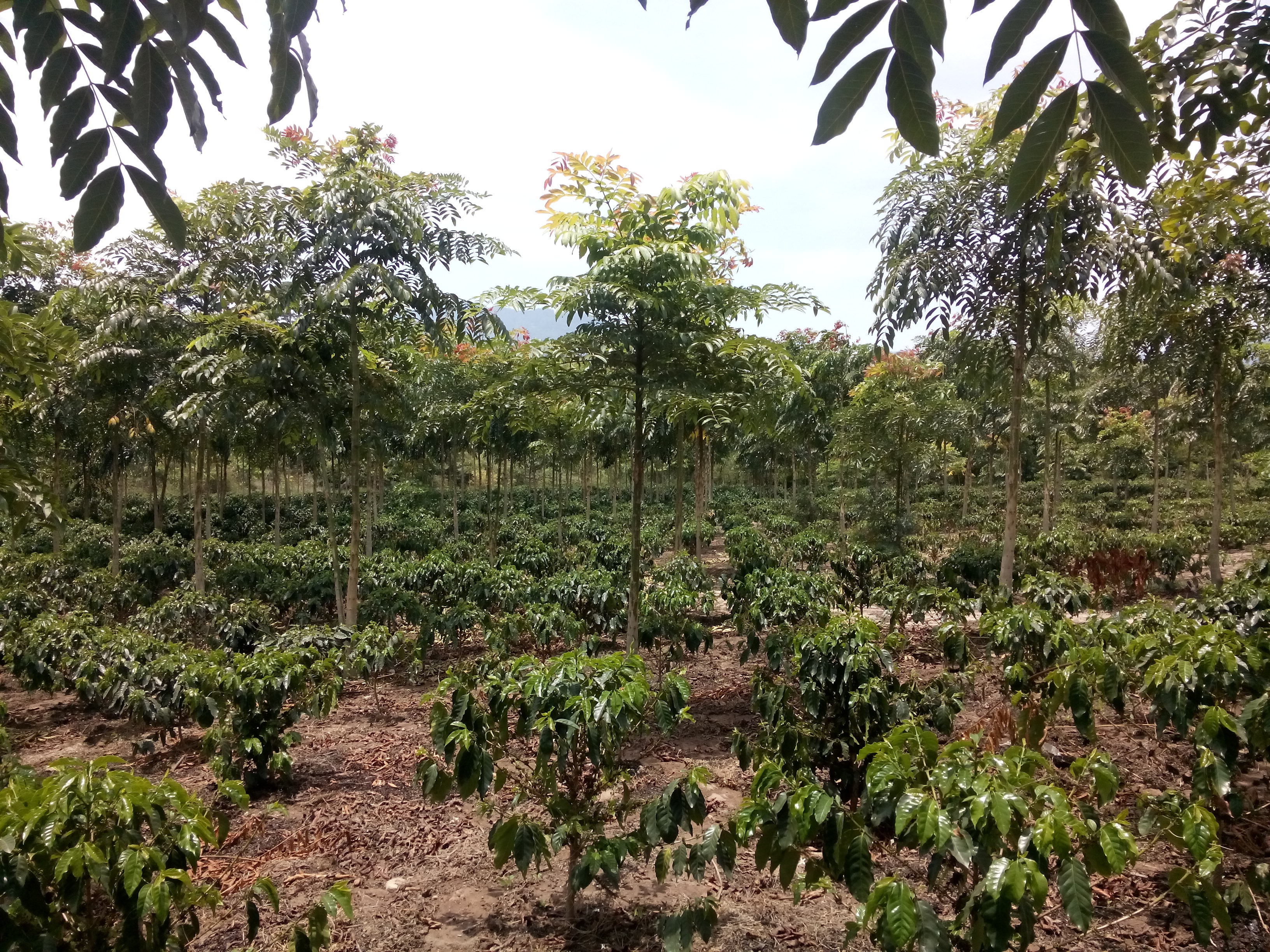 This, I saw. When talking to farmers with 3 or less years of education, who had almost no contact to the world outside their valley beyond the coffee intermediary, it was soul-crushing to hear their stories and be unable to respond beyond a simple "Thank you for your story." When they talked about the fact that there is no secondary school in walking distance, and no public transport to bring their children to advanced education, I duly noted it down as a questionnaire response. When hearing of their dependency on one buyer who died, and the fact that they do not know where this year's coffee income will come from, all I could say was "That is horrible."
This feeling of impotence left me with a bitter taste in my mouth. It feels very selfish, swooping into communities like this with only theoretical prior knowledge and doing little beyond chronicling experiences. Though everybody I worked with was extremely lovely in offering their time and friendship, at times, I felt more of a drag on local resources than an assistance.
Yet, maybe it's useful after all. There is a dire lack of academic literature about Honduras' economy in general and its coffee sector in particular. The articles in the scholarly world support the viewpoint perpetuated in news reporting – of a country aching from violence and illicit economic activities, hopscotching back and forth on the path toward democracy. I do not wish to contradict that claim, but add to it a story of local resilience, of capacity-building and ingenuity, and of development aid that makes a difference. It's an exercise of what Cheryl Strayed calls "holding two [opposing] truths in two hands – and walking forward."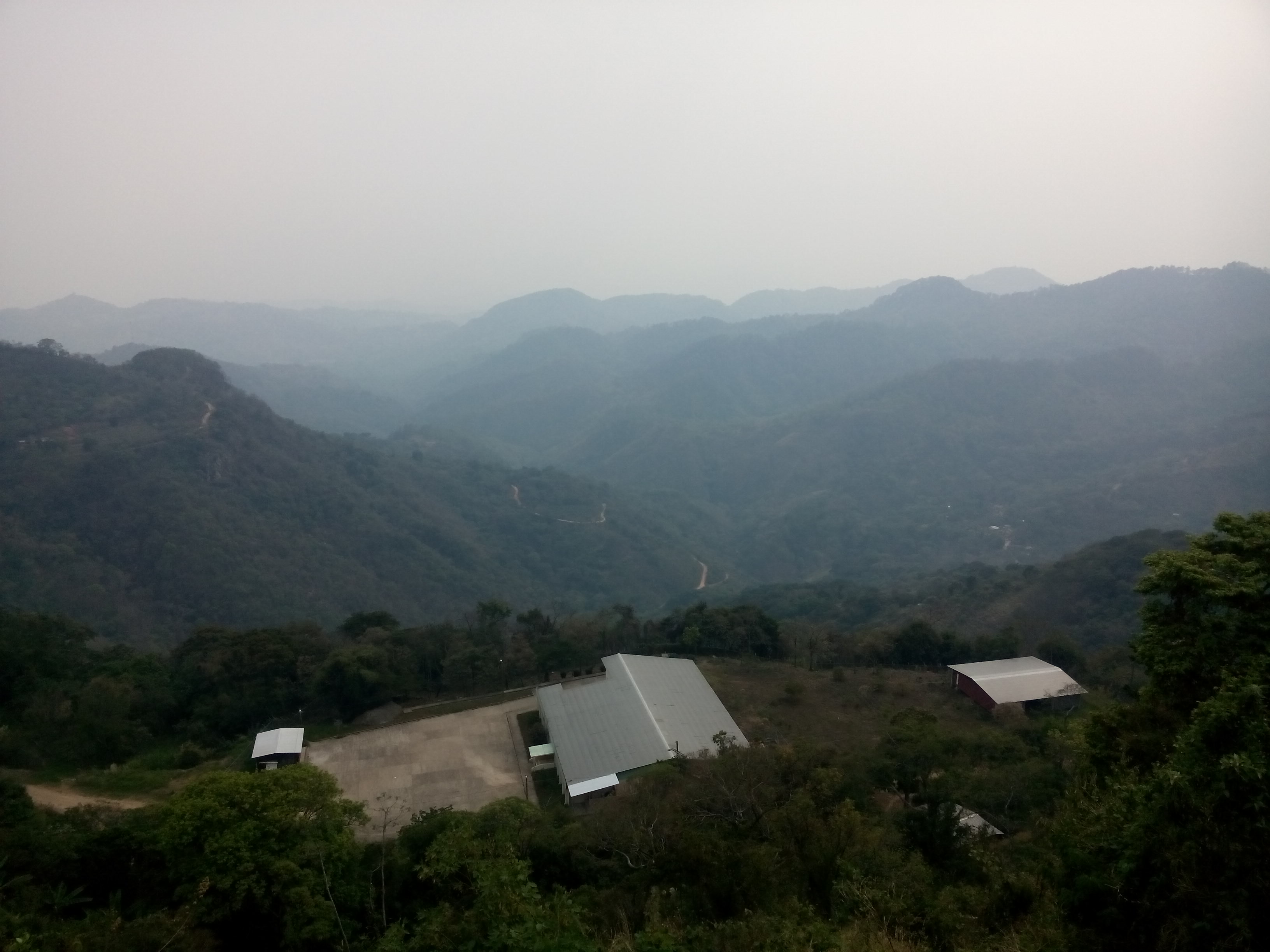 So in addition to a struggling Honduras, there is a striving one, with extremely well-educated local business leaders that found their own NGOs and coordinate outreach activities to numerous stakeholders. There are farmers that reach the highest certification standards and have model farms with thriving biodiversity. There are poor and isolated communities that were reached by development cooperation through a combination of coincidence and perseverance, and community leaders that take active charge of how the program should be adapted to local needs. There are community members that with shining and proud eyes show you their goats and cows and pristine pigsties which they built through that program.
I was particularly impressed to witness a coffee cupping (tasting) hosted during a coffee fair in a small town in Western Honduras. Right next to it, local baristas hosted a small competition. This type of local knowledge about coffee quality, specialty coffee and preparation is essential for farmers to improve their quality and therefore their prices – and it does exist, though it's still emerging.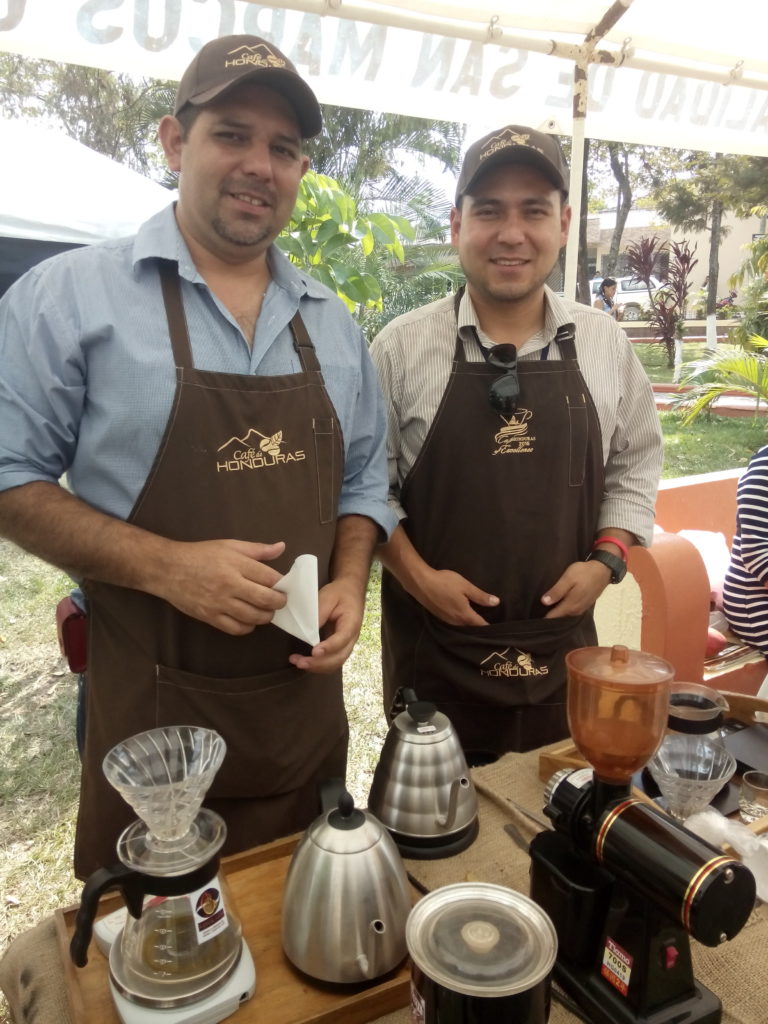 What you also note is this – extension services are complicated, and tedious, and resource-intensive, but they really work. Farmers are ecstatic to receive agronomic and economic advice – most of them had never been visited by official extensionists before our cooperation partners' included them in their capacity-building program. There is so much more potential – and education opportunities that would limit the types of clearcut-land use transformations we also saw.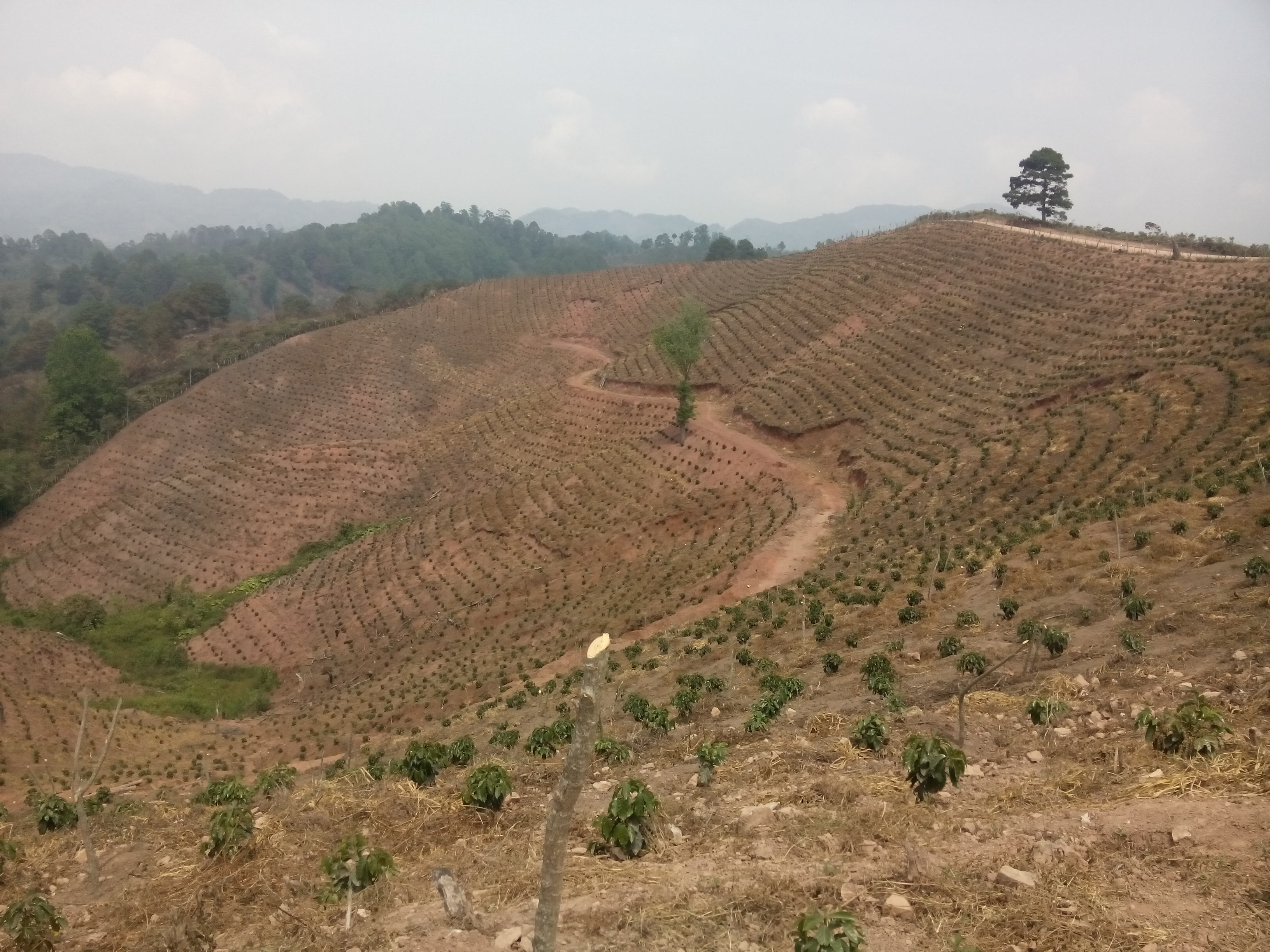 In general, my takeaway from Honduras was of a country with extremely hard-working and polite people that are doing the uttermost to move forward step by step. People are dismayed by the international reputation the country has gained, and feel strongly about showing the other truths that coincide with the general narrative. The presence of development cooperation organizations was more strongly felt and appreciated than I had – maybe somewhat cynically – anticipated. The trip was a good reminder of an insight Maria Popova from Brainpickings just made in her commencement address:
"The most toxic byproduct of this helpless resignation is cynicism — that terrible habit of mind and orientation of spirit in which, out of hopelessness for our own situation, we grow embittered about how things are and about what's possible in the world. Cynicism is a poverty of curiosity and imagination and ambition. Today, the soul is in dire need of stewardship and protection from cynicism. The best defense against it is vigorous, intelligent, sincere hope — not blind optimism, because that too is a form of resignation, to believe that everything will work out just fine and we need not apply ourselves. I mean hope bolstered by critical thinking that is clear-headed in identifying what is lacking, in ourselves or the world, but then envisions ways to create it and endeavors to do that." 
So, therefore, I have high hopes for Honduras. There is a yet untapped potential of human capital that may, facilitated by tireless local experts and increasingly sophisticated international funding mechanisms, improve Honduran coffee quality and, relatedly, its coffee farmers livelihoods in a rather short amount of time. There is also a large amount of knowledge on how to help farmers diversify their incomes, increase climate resilience, and strive toward higher yields and qualities. What is needed is manpower, the trust of the international community, and – maybe, just maybe – more evidence on who Honduran coffee farmers are, which programs work for them and which don't. That is something we can help with, doing what we do. And for now, that has to be enough to overcome the cynicism and helplessness.
Do you have any questions about Honduras or its coffee sector?