You guys, this is just lovely. Al Jazeera searched near and far to bring together ten fascinating portraits of chefs, gardeners, food activists and hunger strikers. What an amazing cross-section, and how many different ways to live one's life on this planet while still feeling passionate about one and the same thing. Definitely worth a read.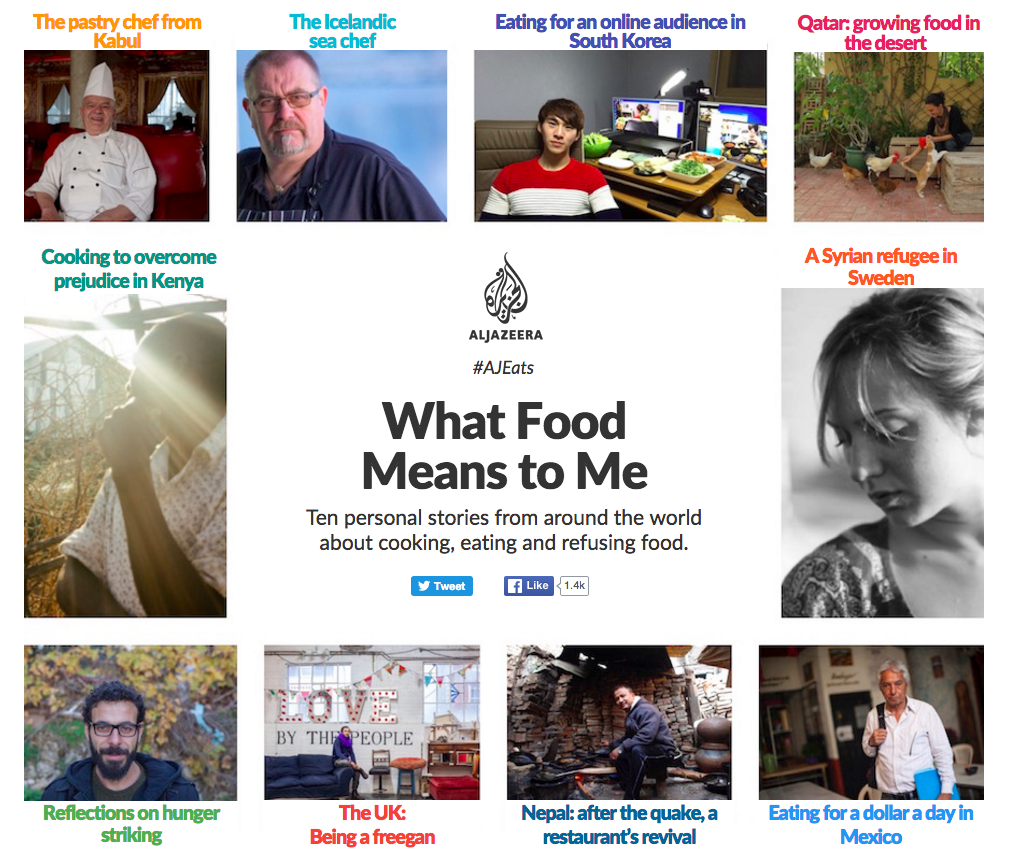 The report inspired me to think about what food means to me.
For me, my identity as an eater has been most strongly shaped by the decision, at 14, to become vegetarian. Choosing to not eat meat and fish, day after day, is one of the small ways in which I try to align my lifestyle with my beliefs. It also inspires many conversations – some interested, some incredulous, others outright confrontational – on the decision to be different. Falling outside of the norm can be very uncomfortable at times, both for yourself and your peers, and particularly when you dislike undue attention, endless explanations and being the cause of additional complications – you wouldn't believe how many restaurants don't have a single veg option on their menu. Particularly in Central America.
But yet, challenging the status quo can only be done by jamming the cogs in the machine, one order of "chicken noodles without the chicken" at a time. So that's my small act of insubordination, and where I am most likely to remain stubborn in the realms of food. Plus, there are just too many tasty vegetarian alternatives the world still needs to meet. 🙂
What does food mean to you?