I was catching up on news the other day and listening to the BBC World Service podcast of February 8th where, in response to the European horse meat scandal (if you haven't been following it, frozen prepared lasagna had contained up to 100% horse meat though it was labeled as beef), a story on new alternative protein sources was aired. The moderator invited the British "gastronaut" and TV host Stefan Gates and his daughter into the studio to talk about and taste the potential future of meat – including ox cheek stew, crispy meal worm snacks, and jellyfish.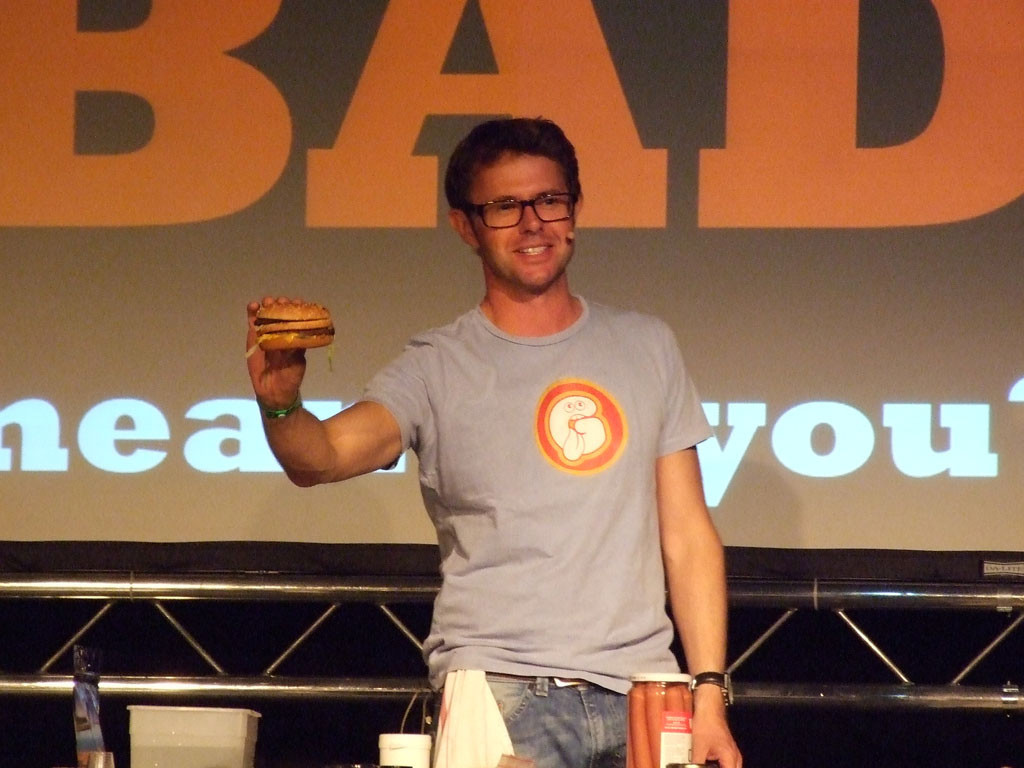 Now, while much of this was tongue-in-cheek entertainment, Gates brought up a number of important points – the need to make more use of the entire animal and not just prime parts (as exemplified by the ox cheek concoction), the feed and resource efficiency of meal worms compared to beef, the (relative) sustainability of jellyfish compared to other fish stocks, and the need to adjust to more exotic protein options with the increase in population size by 2050. I found it an entertaining way to bring the issue of resource use and meat consumption onto the agenda of a larger audience – although people might not take it seriously enough when they are faced with the alternative of munching on meal worm chips. You can give it a listen here (the podcast of 08th Feb 13 PM; jump to 16:53 for the story).
Bonus: Check out Gates' website – he was a host on a number of BBC shows of which videos are online, such as Cooking in the Danger Zone (episodes I might check out include "Burma – Cooking with Rebels" or "Afghanistan – Cooking and War"). He also authored a couple of books that sound fascinating.
featured image by Ville Oksanen