New to the mini-series? Check out Wasted (I) on farming and post-harvest waste in the North-American context!
Last time, we concluded that in a more industrialized context, food waste is most prevalent at the retail and consumer level. How about in more agrarian, (for lack of a better term) less-developed countries?
Here the majority of losses are seen on the producer side, due to inefficient harvesting techniques (which are highly dependent on manual labor and strongly reliant on amenable weather conditions), inefficient transportation systems and inadequate storage facilities. Self-sufficient farmers strapped for cash or food might prematurely harvest their crops, leading to smaller amounts of less nutritional (potentially even inedible) products.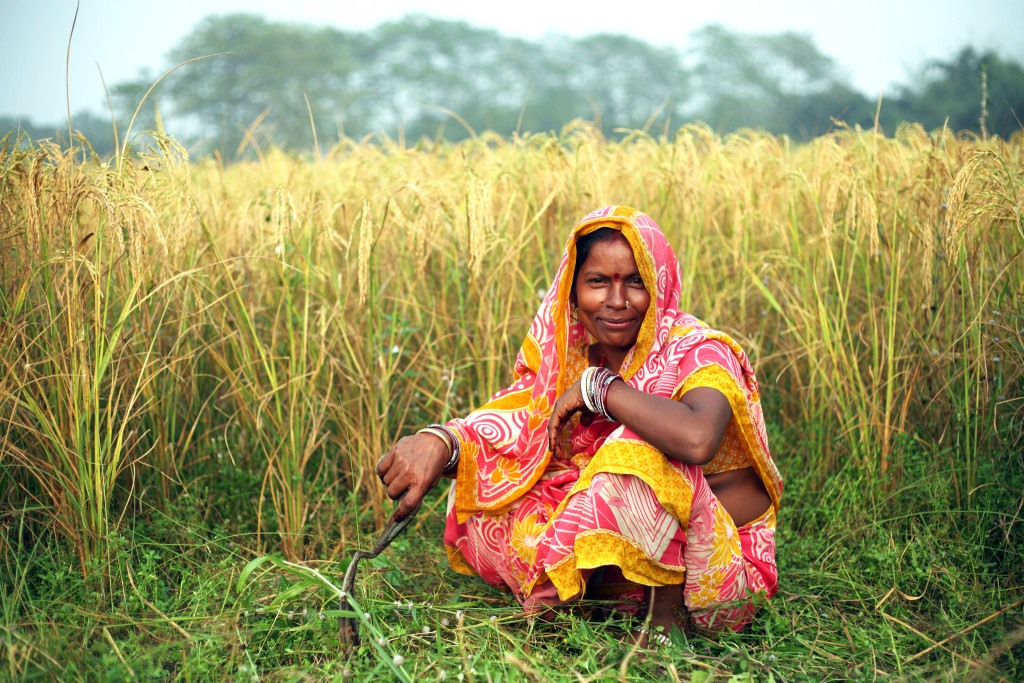 Storage is a major concern, since most crops are only harvested once or maximally twice per year and need to be either stored or sold immediately after harvest when prices are lowest. But to prevent deterioration of perishable crops, you need facilities that are able to control temperature, humidity and/or water content (if related to grains). This is of particular importance in hot, humid conditions as found in many regions of Sub-Saharan Africa and South Asia. Adequate infrastructure and advanced technology can make a huge difference – whereas in Australia, 0.75% of grain wastage is considered the maximum acceptability level, in Ghana in 2008 50% of maize production were lost during storage. In India, around 21 million tonnes of wheat perish each year due to inadequate storage and distribution.
In fact, countries in the former Soviet Union, including major grain producers, deal with similar storage issues – Ukraine for example loses between 25% and 50% of  its wheat crops, which amounts to 6 – 12 million tonnes of wheat annually. Most of these countries' facilities date back to the 1930s, have never been sufficiently upgraded and lack simple engineered infrastructure such as proper rainwater drainage or insulation of the concrete slabs they are made from.
Post-harvest losses of fruits and vegetables are even harder to control in hotter climatic conditions, since produce coming directly from the field must ideally be cooled off before packing and storage or further transportation. This again requires advanced engineering infrastructure, especially since conditions for each type of produce are different. This leads to losses of 35 – 50% of freshly harvested fruits and vegetables in countries such as India and in parts of Africa.
What can be done? There are several solutions to these more technical problems, most of which are linked to development and proper investment:
The Institution of Mechanical Engineers recommends that the FAO work "with the international engineering community to ensure governments of developed nations put in place programmes that transfer engineering knowledge, design know-how, and suitable technology to newly developing countries."
Similarly, governments of rapidly developing economies should prioritize investments in properly engineered and managed transportation and storage facilities.
Organizing farmers in cooperatives with a variety of subsistence and cash crops can strengthen their resilience and prevent premature harvesting.
Setting up contract farming linkages between producers and processors could lead to a larger amount of products being processed and/or preserved close to the fields they are grown on, minimizing in-transit losses.
If you are more interested in the engineering side of the topic, check out the Institution's report which I took all the stats from. Also, the FAO published a great analysis of global food losses – the extent, problems and prevention tactics – in 2011.